Campus-wide Initiative to Promote Mindfulness and Compassion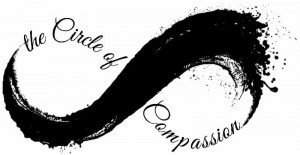 This Circle gathers on Monday nights for dinner at 7PM in the Spiritual Center. Over dinner the group explores issues related to living a purposeful and meaningful life through the lens of mindfulness and compassion.  Dinners are provided. The Circle is a welcoming place for all students – please feel free to drop by!
To get e-mails with updates on weekly dinner topics contact circle@tcnj.edu or go to their website, Lion's Gate page, or Facebook group.
Circle Dinner Topic Schedule is as Follows:
September Theme: New Beginnings
09/10 –  Embracing change
09/17 –  Non-striving and being present
09/24 –  Fear
October Theme: Compassion
  10/01 – Self Compassion
10//8 –   Compassion for friends & family
10/15 –  Fall Break
10/22 –  Love your enemies/difficult people?
10/29  – Is too much compassion possible?
November Theme:  Gratitude
11/05 – The shadow side of gratitude
11/12 –  Letting in gratitude
11/19 –  Friendsgiving Celebration
CUSTOM WORKSHOPS AND PRESENTATIONS
The Center offers the following workshops and informational presentations to departments, student organizations, classes and other groups on and off campus. Possible topics include but are not limited to the following:
Mindfulness and Stress Reductionincludes an overview of mindfulness, a discussion of stress perception and response, how the brain works as it relates to stress, how relaxation techniques differ from mindfulness meditation, the practice of a variety of different meditations, and an overview of some of the many benefits of mindfulness.
Mindful Communicationincludes an overview of mindfulness, exploring obstacles to healthy communications, discussing behaviors that facilitate constructive listening and conversation and practicing different meditations and exercises to cultivate more mindful communication.
Self-Compassion and Mindfulnessincludes a brief overview of mindfulness, discussion of compassion and then self-compassion.  Participants explore how self-compassion differs from self-esteem and self-care and are introduced to a system for fostering self-compassion. A variety of different compassion based meditations are experienced and discussed.
These workshops can be tailored to meet the particular needs of different groups. For further information on Center programs and resources e-mail: mindfulness@tcnj.edu
For information on other mindfulness opportunities and resources on campus go to: https://religiousandspirituallife.tcnj.edu/center-for-mindfulness-and-compassion/for-faculty-staff/.